Dear Members,
Time certainly flies by, we are already half way through the year. Once again I would like to welcome all our new members !
The FBTC worldwide hotel savings programme is the most popular FBTC benefit and the hotel directory on the web site has been updated with the latest additions. There are other benefits such as automatic upgrades, free use of health clubs, welcome drinks, daily newspapers, express checkin and checkout, at many properties you have guaranteed reservations if bookings made 72 hours in advance.
We also have the latest hotel special member promotions available. A few of them are listed in this newsletter. The complete list can be viewed on our hotel promotions page.
With just one email, fax or call you can make your travel arrangements through FBTC. Our reservation staff will provide you with personalised service without any additional charge. There are no reservation amendment or cancellation fees should you change your travel plans. You have the complete FBTC membership programme available to you via the FBTC web site. We are always here to assist you and get you the best deal available.
Members can access insurance programmes especially designed for the business traveller. Details can be found here.
Yours Sincerely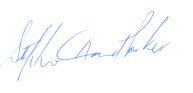 Stephen Hammond-Parker
Managing Director
Frequent Business Travellers Club

---
IMPORTANT INFORMATION REGARDING HOTEL RESERVATIONS:-
It has been brought to our attention that some members are not booking their hotels via our Membership Reservation Services because they mistakenly think that by booking via Membership Reservations Service of FBTC they will not receive their hotel loyalty points which they can use for future visits and free nights. This is most likely because they have misinterpreted the following notice from the Starwood web site.........
EARN STARPOINTS. Our sites are the only place you can earn Starpoints. This means that points will not be redeemed if using a automated online booking site where you book yourself and pre pay. However you may use your travel agent or travel management company to book for you and redeem your points. Your SPG number will be input into the booking and your points will be redeemed.
The following is the confirmation direct from Starwood Hotels:
Regarding a guest getting their Starpoints when booking via their Travel Agent, they will get their Starpoints for each Eligible Stay at a Participating Property. The Terms and Conditions on www.spg.com state: "The purpose of the Program is to reward our frequent guests. As described below, Members will receive a Membership card and will earn "Starpoints", the currency of the Program, for each Eligible Stay at a Participating Property." Their Starwood Preferred Guest (SPG) membership number must be put in the booking by their Travel Agent or whoever makes the booking.
Starwood Hotels and Resorts
SET/GDS Austin, Texas, USA
However this is also applicable for other brand hotels i.e. Hyatt, Hilton, InterContinental etc. All of the brand hotels offer loyalty points if booked via your agent (FBTC). But if booked independently via a automated on-line hotel reservation service (not via FBTC) then points may not apply.
For further information contact Membership Offices.
---
Liaison Traveler Insurance Programme
Each year, millions of people travel internationally throughout the world few will have the proper coverage for an emergency medical evacuation or personal liability. Liaison Traveler provides the following coverage for persons traveling outside their Home Country:
Up to 12 months of coverage for emergencies requiring:
* Medical Evacuation * Return of Minor Children to Home Country * Political Evacuation * Repatriation * Trip Interruption
The programme also includes Accidental Death and Dismemberment coverage of up to US$500,000 for each Insured Person, Insured Spouse and Dependent Child if an Injury occurs during the Period of Coverage.
Click Liaison Traveler Insurance for full information and an application form. Coverage can be arranged very quickly.
---
The Special Hotel Packages / Promotions are available on-line.
Hotels are offering members exclusive packages for a limited time. The new summer/winter promotions can now be found HERE.
Check the packages and if you wish to make a reservations simply click to send us your request. Packages are limited so don't delay.
---
Featured Hotels:
Every hotel of the Marco Polo group is an embodiment of Asian warmth and Western comfort, a blend which conjures an unforgettable experience for every guest. Marco Polo hotels befits the new-age traveller, whether on business or leisure, with its elegant design, impeccable service and modern comforts.
Marco Polo hotels provide their guests with a unique travel experience which embraces the local charm and the adventure of travel with the deeply instilled elegance and warmth of the in-house culture of Marco Polo hotels.
Marco Polo Hotels, Hong Kong offer three hotels in Kowloon well located for business or leisure. Members are entitled to special rates when book via Membership Offices.
| | |
| --- | --- |
| | A member of the Marco Polo Hotels. Gateway hotel is conveniently located on Canton Road in Kowloon in the heart of the commercial and entertainment district and is part of Harbour City, Hong Kong's largest shopping and entertainment complex. |
| | |
| --- | --- |
| Located by the waterfront overlooking Victoria Harbour, on the doorstep of Star Ferry and Hong Kong's Cruise Terminal. Marco Polo Hongkong Hotel is in the heart of the commercial, shopping and entertainment district of Tsim Sha Tsui and integrated into Harbour City, Hong Kong's largest Shopping Centre. | |
| | |
| --- | --- |
| | Prince hotel is situated adjacent to China HK Ferry Terminal, on Kowloon's busy waterfront. The Hotel is located in the heart of the commercial, shopping and entertainment district of Tsimshatsui, on Canton Road, and an integrated part of Harbour City, the largest and most attractive shopping and commercial complex in Hong Kong with over 1,000 shops under one roof. |
Shangri-La Bangkok Hotel

89 Soi Wat Suan Plu
New Road Bangrak
Bangkok 10500
Tel: 66-2-2367777


Surrounded by lush gardens and overlooking the magnificent Chao Phraya River. The hotel is just 40 minutes from the newly opened Suvarnabhumi Airport - the most modern airport in Asia. Only 10 minutes from the central business and shopping districts by Skytrain.

Package : Bangkok Holidays Plan
Min. 2 Night Stay
Valid: 21 June - 15 October, 2010


PHP5850 deluxe room single/double PHP7400 triple + service/tax


Benefits: Breakfast & 1 Buffet Dinner for 2 persons.

Bookings must be made via membership office.



Once home to the General Post Office, The Singapore Club and the Chamber of Commerce, The Fullerton Hotel Singapore is a luxury hotel designed to provide travellers with a sanctuary of serenity and comfort.

Nestled in the heart of Singapore's Central Business District and arts and cultural precinct, the hotel successfully blends rich heritage with contemporary style and personalised service to offer guests a world-class accommodation experience. Enjoy unrivalled views either overlooking the sunlit atrium courtyard, or sweeping panoramas of the city skyline, Marina Bay waterfront or river promenade from the balconies.
---
Other interesting Off the Charts News
Africa's lions are getting ready to roar
We're familiar with the economic miracles of China and India, and now Africa is jostling for a place on the podium. Africa's 500 largest companies are growing at an average rate of 8.3% a year, and governments are working hard to reform the business community and spur entrepreneurship. With a wave of relatively wealthy consumers emerging, Africa could be the next boom market for global business, The Economist predicts. The Economist

---

Dubai's leisure and tourism market enjoys record growth
If Dubai's enduring appeal was ever in doubt after their gargantuan boom period turned dust during the global economic crisis, such notions can now be laid to rest.
Dubai is not only back on top but outperforming other leading international markets in occupancy levels and visitation growth. In 2009, the destination enjoyed an 8.4 percent increase in occupancy Read More

---




7 questions to help you line up people and profits
Failing to recruit the most talented employees can cost your company tens of thousands of dollars per hire, Lou Adler argues. He shares his seven steps for revamping your hiring process to improve your firm's finances while also beefing up the talent pool. Read More

---

10 Golden Lessons From Steve Jobs
"I think we're having fun. I think our customers really like our products. And we're always trying to do better." - Steve Jobs His accomplishments and character helped define a generation and change the world. He is co-founder of the fairytale company we now know as Apple Computers. And he is the visionary of the personal computers Read More

Bumped passengers could become more expensive for airlines
The Department of Transportation is expected to announce that passengers who are involuntarily bumped from a flight will be paid up to $1,200 per incident. Currently, airlines are required to pay such passengers $400 to $800. The change is aimed at forcing airlines to rein in the practice of overbooking. Detroit Free Press

---

Stamp collecting grows increasingly private -- and pricey
Stamp collecting isn't as popular as it once was, but it's more competitive, with only about 2,000 world-class philatelists. The hobby also is expensive, with a rare 1847 Mauritius stamp valued at $4 million. "Finding a rare envelope is like wooing a beautiful lady," said Maurice Hadida, a top collector. The Wall Street Journal

---

The case for 4-leaf clovers and rabbit's feet
Researchers at the University of Cologne have discovered that the mere suggestion that something is lucky can have a positive effect on individual achievement. Study participants who thought they were playing with a lucky golf ball managed to sink 35% more putts. The Wall Street Journal

---

Phones to replace hotel keys
The key card could become a thing of the past after a hotel chain announced it would allow guests to access their rooms using their smartphones. more...

---

So that's what mathematicians do for fun
If a boy is born on a Tuesday, what's the probability that he has a brother? Surprisingly, the day of the week actually makes a difference. This report on a gathering of puzzle-loving mathematicians explains the head-spinning math behind this and other brainteasers. New Scientist

New luggage-rule database to help travelers
The International Air Transport Association's new Automated Carrier Baggage Rules will offer travelers, travel agents and airline personnel information about luggage rules for various flights. "Baggage rules are becoming increasingly complex and confusing," said Giovanni Bisignani, director general and CEO at IATA. "Airlines have a variety of different rules and fees depending on the number of bags checked, class of travel, frequent-flyer status and routings. ACBR will put all of that information in one place so passengers can have a complete understanding of baggage fees before they buy their tickets -- even for complicated journeys." Read More

---

Lufthansa Set to Unveil New First Class Cabins
German national carrier, Lufthansa announced that it will overhaul its first-class cabins with sleek, contemporary interiors at a cost believed to be in excess of US $200 million.
One of the few global carriers not to cut back on its first-class seating, the makeover will be unveiled when Luftansa takes delivery of its first A-380 aircraft Read More

---

Warren Buffett fans bid on world's most expensive date
Billionaire Warren Buffett is once again auctioning off a steak lunch with him to benefit the Glide Foundation of San Francisco. Last year's honor went to the owner of a hedge fund, who paid $1.68 million for the three-hour meal. CNNMoney.com

---


Building trust with empowered consumers
Rather than simply trusting experts or putting faith in brands, Internet users expect to do their own research and comparison shopping using many sources. Read More
---
---
---
---
Internal Server Error
The server encountered an internal error or misconfiguration and was unable to complete your request.
Please contact the server administrator at webmaster@fbtc.hammond-parker.com to inform them of the time this error occurred, and the actions you performed just before this error.
More information about this error may be available in the server error log.
Additionally, a 500 Internal Server Error error was encountered while trying to use an ErrorDocument to handle the request.